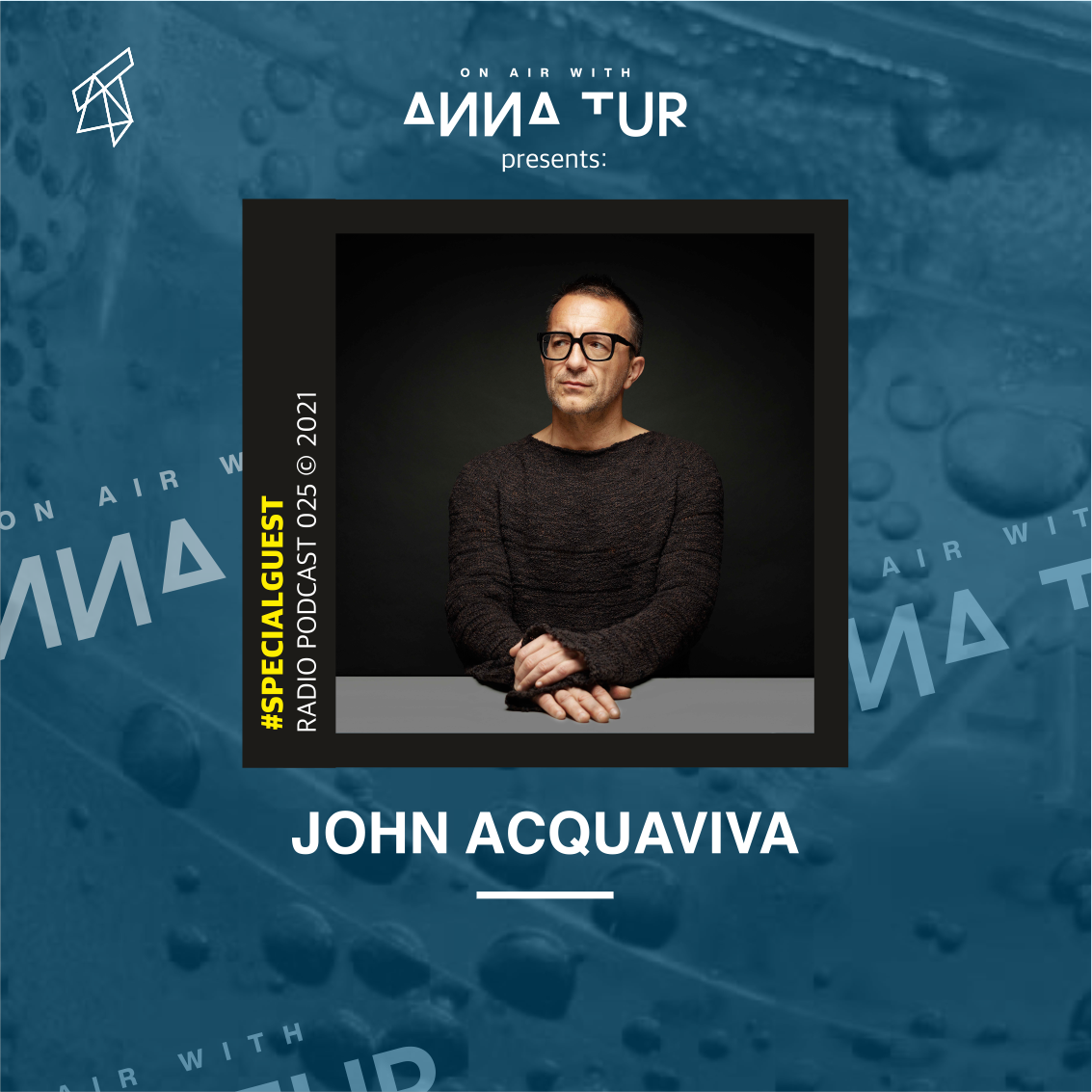 Hello everyone! Hope you are doing suuuuper good! Today edition 025.
I told you a few months ago, that after a little running-in, the idea was to have a guest artist/friend. I feel that a nice way to start the year, is that the last week of each month, delight you with other sounds and musical experiences.
There was no better way than to start with the master and mentor, one of the fathers of Detroit techno who nowadays, is characterized by being a multifacetic figure with a strong self-confidence, able to adapt to any environment and place, situation and emotion. He could be none other than MR. John Aquaviva.
I discovered John many years ago, as a musician and dj, a reference of techno music and positioned among the best international artists, with an incredible history behind him. Years later, I was lucky to have him as a guest of Carl Cox in several live radio shows on the radiostation and this summer, I have been more lucky to meet John (person). In a strong moment of many changes in my life, his wisdom has helped me a lot to focus on new projects. He has projected his vision and his insatiable entrepreneurial spirit has been contagious.
Thank you very much John for being the first guest of ON AIR with Anna Tur. I wish you much health, love and fortune and may our paths continue crossing. Much love to you!