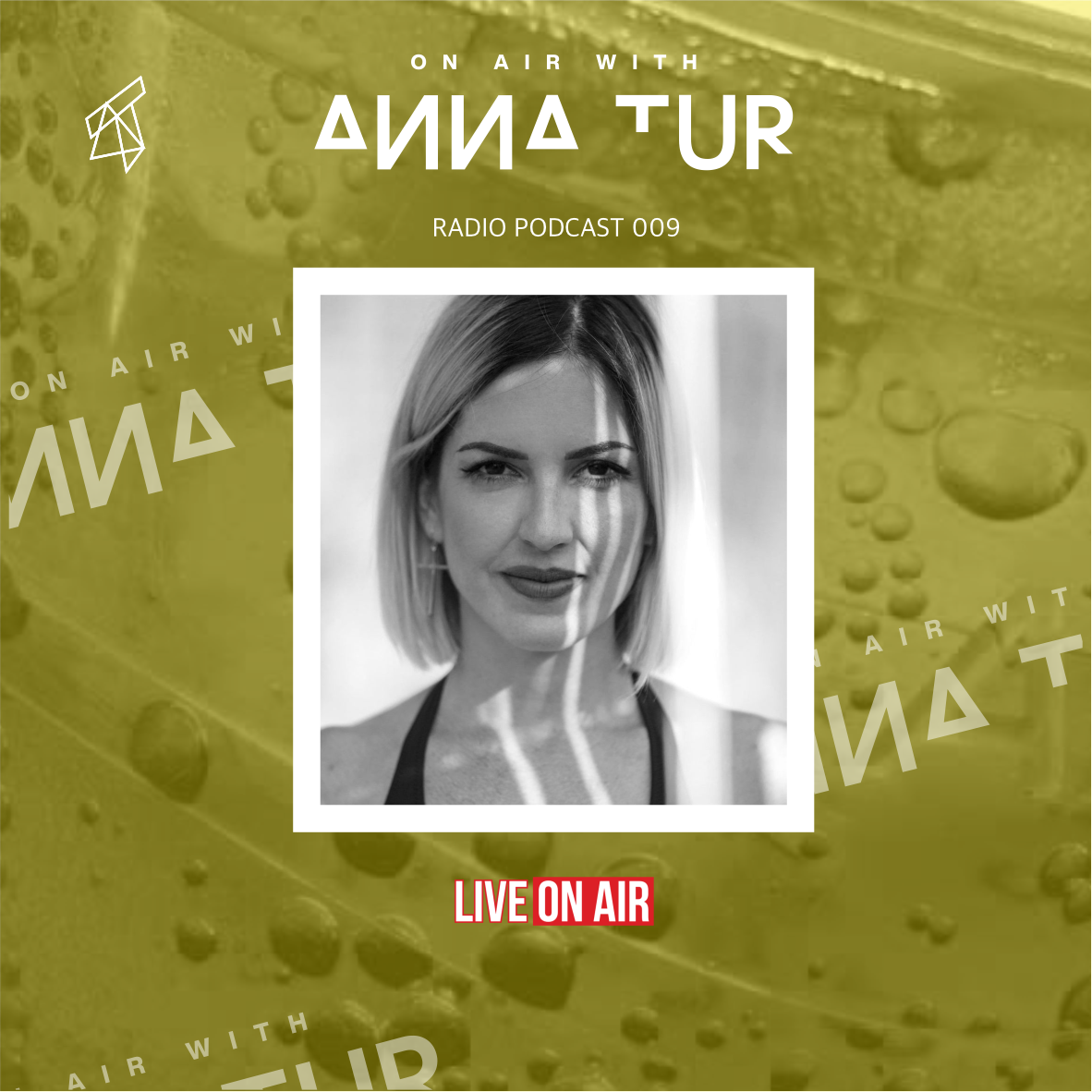 Now back to another edition of on air with Anna Tur. Program number 9. First program of autumn, we are going to upload bpm's and give a touch more punk to this program today. 
I'm specially euphoric and happy for new projects that are coming up, I'll tell you about it in this intimate corner that you and I share.
We start with the work of Ramon Tapia. The track is called Zion and is the original mix.
In this session I want to highlight this good jobs;
- This is a Kasablanca production and the track is called Alive
- Mr.C - Radical Inclusion (Noel Jackson Remix)
- Spartaque & Greenjack - Famous for the Terminal M stamp
- Paco Osuna and the work is called TechBass by his own label, Mindshake.
- Charlotte from wITTE. Sgadi Li Mi, presented on his own KNTXT /ˈkɒntɛkst label